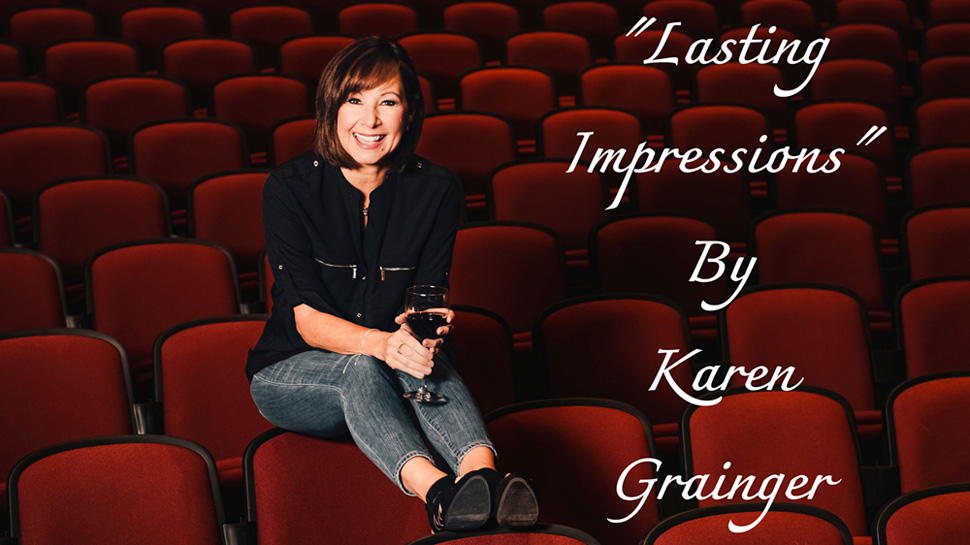 You won't believe your eyes or your ears!
Karen Grainger is excited to be back with her amazing show 'Lasting Impressions' featuring new voices and exciting costumes.
'Lasting Impressions' is a fast-paced extravaganza filled with vocal and visual illusions! Karen will take you on a journey from today's new voices such as Lady Gaga, Katy Perry and Pink, all the way back to Barbra Streisand and Willie Nelson. See a short preview here!
Your favourite characters will still be there including Whitney Houston, Cher and Celine Dion as well as her signature duet featuring Michael McDonald and Patti LaBelle. It is jam-packed with entertainment value!
'Lasting Impressions' can be seen with as little as just Karen and her wonderful backing tracks, microphone and table of props OR with a live band.

Karen has recently enjoyed an incredibly successful launch of "Simply Celine"! This features one hour of your Favourite Hits from the Canadian Diva Herself! Enjoy a preview!